cut&wash $35-$45 head shave clipper/razor $20-$30 beard trim with hot towel $15-$30 all cards $1 charge razorhurstbarbershop@hotmail.com dear customers we will be taking holidays from the 2nd of january till the 7th of january 2019 happy holidays and thanks for all your support in 2018 alex & brian also there will be extended hours in december !!!
alex
barber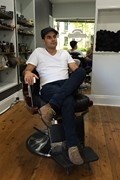 Born and bred in Sydney with over 15 years experience in the industry, I finally decided to open up my own barbershop that suits the everyday male needs. With the men's barbershop industry growing strong in Sydney and globally, I will provide my clients with a traditional service with modern edge cutting techniques and styling at a happy medium price. Hope to see you soon!
brian
barber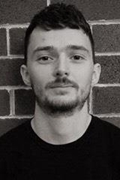 born in manchester with over 12 years experience within the Uk & Europe working with the best, always pushing to improve my skills & experience for my clients,now looking to build my profile in sydney.
327 south dowling street, darlinghurst
02 85426368 or 0419605831
Tuesday

Wednesday

Thursday

Friday

Saturday

11:00am - 9:00pm

11:00am - 9:00pm

8:00am - 9:00pm

8:00am - 8:00pm

8:00am - 6:00pm