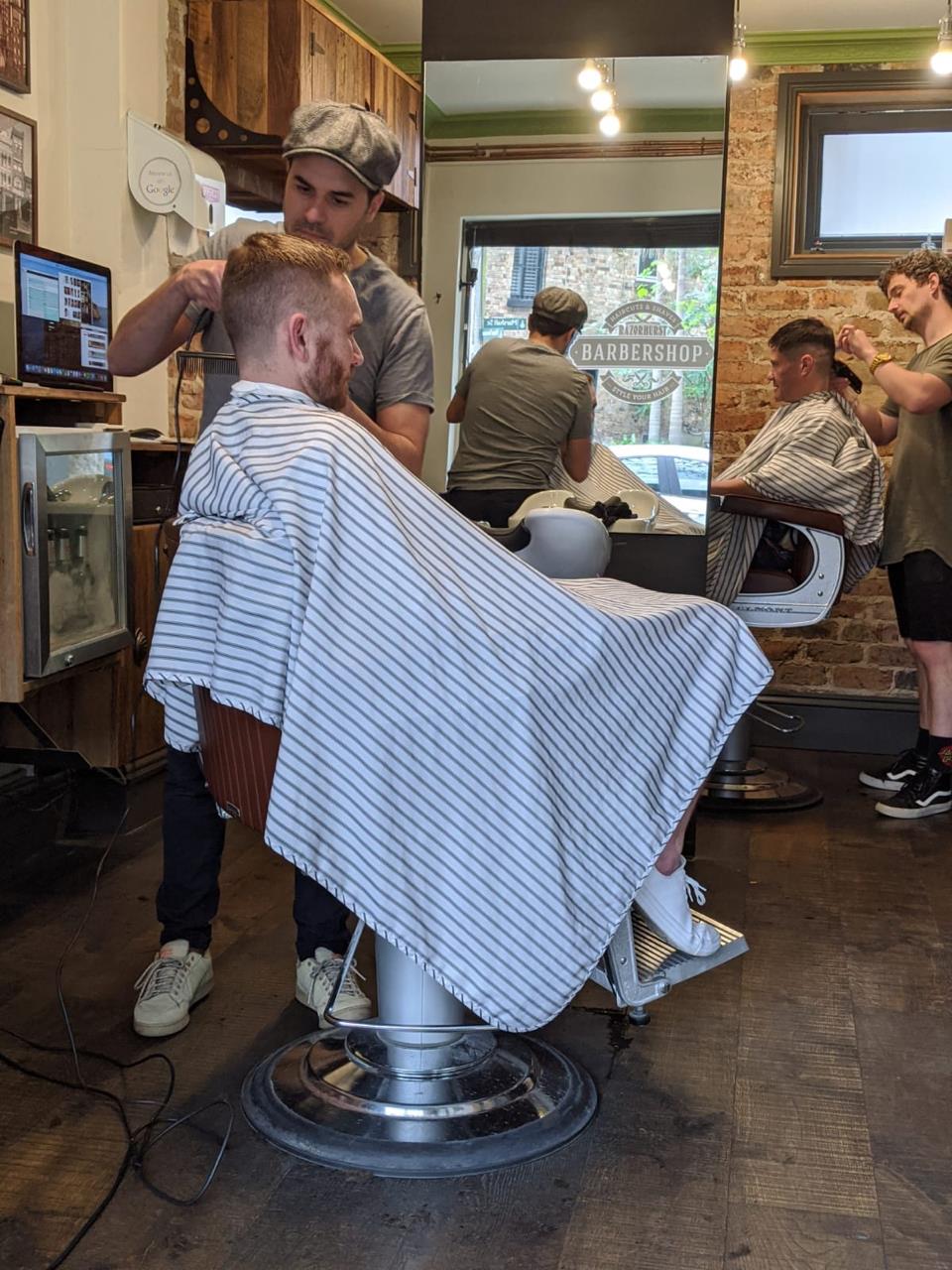 razorhurst barbershop
cut&wash $40-$45 boys cut $35 head shave clipper/razor $20-$30 beard trim with hot towel $15-$30 cut throat shave $30 all cards $1 charge razorhurstbarbershop@hotmail.com *note* We are practising safe hygiene ,social distancing and wearing face masks while we work . Please if your not feeling well don't come in as we will not work if not feeling well, stay safe !!! regards alex and brian.
razorhurst barbershop
alex

barber

Born and bred in Sydney with over 15 years experience in the industry, I finally decided to open up my own barbershop that suits the everyday male needs. With the men's barbershop industry growing strong in Sydney and globally, I will provide my clients with a traditional service with modern edge cutting techniques and styling at a happy medium price. Hope to see you soon!

brian

barber

Born in Manchester with over 12 years experience within the Uk & Europe working with the best, always pushing to improve my skills & experience for my clients.Now looking to build my profile in sydney.
razorhurst barbershop
razorhurst barbershop
327 south dowling street, darlinghurst
02 85426368 or 0419605831
Monday

Tuesday

Wednesday

Thursday

Friday

Saturday

3:00pm - 9:00pm

8:00am - 9:00pm

8:00am - 9:00pm

8:00am - 9:00pm

8:00am - 6:00pm

8:00am - 6:00pm